| | |
| --- | --- |
| | 2. August 2010 – 23:16 by Asociacion Ciudades Kyosei / Pedro Prieto-Martin |
[Once again, this post is specially aimed at people that are able to read in Spanish]
The

Asociación Ciudades Kyosei, in collaboration with the Inter-American Training Network on e-Government (which belongs to the prestigious Inter-American Organization for Higher Education), will soon host a virtual course titled "Citizen Participation and ICT: an experience of critical immersion in 21st Century's Citizen Participation".
The course materials are written in Spanish, which will be the main language of instruction too; however, student's contributions in English and Portuguese will also be fully welcomed.
The course is aimed at public sector's technical staff, politicians, elected representatives, academics and members of civil society organizations whose work is linked with the design, implementation or execution of eParticipation/Participation projects and programs, or which have a special interested in Civic Participation and the possibilities offered by new communication technologies to strengthen it.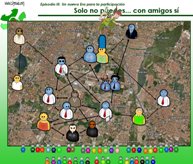 By combining students with different professional backgrounds and geographical extractions, we intend to create groups that provide a rich and varied environment for learning.
Participants will thus not only acquire a solid and irreverent understanding of (e)Participation, but will also have the opportunity to reflect and exchange perspectives and experiences with people from different countries and cultures.
As part of the course practical assignments, they will also contribute to the collaborative design of the Kyosei-Polis system, a municipal  (e)Participation environment that our Association is planning to build after the course.
The tutoring team is integrated by Pedro Prieto-Martín (Spain), Mariángela Petrizzo (Venezuela) and Antonio Alberto Teixeira (CE, Brazil).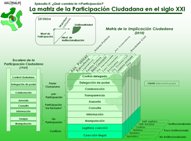 If you need any further information, you can consult the Course fact sheet (pdf, 5 pgs.) or even the Student Guide (pdf, 15 pgs.), which contains all relevant infos including detailed information about the course's syllabus.
You can also write us with your questions at info@ckyosei.org.
The course will take place between the 13. of September and the 31. of October, lasting 7 weeks. The enrollment -which costs 150 US$- can be performed at the following registration page.
PS: I've been informed that 10 partial scholarships will be granted, where it is required (participation would thus cost just 75 US$). The form to apply for the scholarship is available here.
Tags: inenglish