| | |
| --- | --- |
| | 22. May 2012 – 10:09 by Asociacion Ciudades Kyosei / Pedro Prieto-Martin |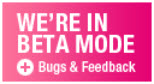 This week Avaaz, the "campaigning community bringing people-powered politics to decision-makers worldwide', started the beta-testing of its community petitions platform, which allows anybody to launch a petition in a question of minutes. This new systems empowers anybody to make use of the streamlined processes and tools that have allowed Avaaz to grow its user base to more than 14.400.000.

Avaaz thus follows the recente move from change.org, the "social action platform that empowers anyone", which just two weeks ago 'absorved' the Spanish platform "Actuable" and is now planning to translate its 'petition making system' to many other languages to really extend its reach worldwide.

Each of these platforms claims to have promoted petitions that forced very important political 'actors' to react: from Hillary Clinton to Presidente Morales, from Bank of America and Apple to Hilton Hotels.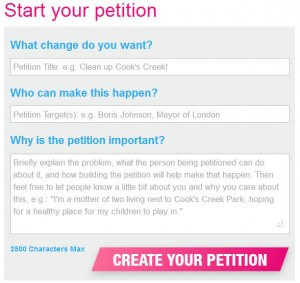 This is an interesting 'tectonic' move in the realm of (e)Participation, which we should follow closely. It is, additionally, much related to the discussion about "Sticks and Carrots" we hold in Pep-Net's blog a year ago.
We were then reflecting about questions like: is it better to praise "good deeds" of Corporation and Politicians, or is it better to warn and punish them when they "misbehave"? Why not both things at the same time?
Anita Roddick, the founder of the Body Shop, reported that once an executive of Shell told her:  "We don't fear regulation, we only fear consumer revolt"
Well: it is clear now that consumer and citizens are getting better at revolting and exerting pressure. Change is happening out of anybody's reach, and (e)Participation is slowly "getting teeth", which soon will be able to hurt enough as to influence behaviour: if you do not want your brand reputation to get ruined… you better behave!!! And this applies to corporation as much as political actors.
The promise of a 'Future Goverment' that becomes FAST (flatter, agile, streamlined and tech-enabled) -which was delivered in the last World Economic Forum- starts to be truth. But, for sure, it is not government who is promoting it. It is NGOs and CSOs. It is citizens.
It is important to note that the technology behind these petition plattforms is very, very simple. The concepts and processes of use are also not sci-fiction. But for sure, this kind of powerful, sustainable and social minded (e)Participation was rarely promoted by our Governments' Innovation Support Actions. Instead of an impact oriented eParticipation research, put at the service of Civil Society, a Government- and Academia-centred approach was preferred. And thus eParticipation has just advance by little steps.
It is a pitty, because these platforms are now out there, growing. They were created with less (or 'no') involvement of eParticipation researchers. And that means that we do not have easy access to the very valuable information about eParticipation that these systems are generating (about pattern and reasons of use, users' demographics, typologies of action, success rates, etc).
We should reflect about this. We have not so many more opportunities to miss. The field is developing faster and faster. Do we want to be part of it?