| | |
| --- | --- |
| | 7. September 2011 – 10:33 by Fraser Henderson - ICELE |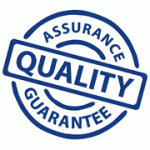 The Consultation Institute  (TCI) have launched what they believe to be the first quality scheme for public engagement software.  Software vendors can apply for their tool to be tested against the principals of the TCI consultation charter which is a set of good practices.   Assurances are also sought from existing customers and the package of training, support and help are scrutinised.
This results in a test report, including actions and recommendations for product development enhancement generated by experts in eParticipation.  Software and services which meet a certain grade will be granted the use of a logo which can be used on all marketing materials as a sign of product confidence.
An announcement will be made on 29th September regarding the first vendor to achieve successful accreditation during the annual TCI 'Technologies for public engagement and consultation event' (London).
For enquiries, please email Fraser.henderson@btinternet.com