| | |
| --- | --- |
| | 17. September 2010 – 15:45 by Bengt Feil (TuTech Innovation GmbH) |
One of the first steps in trying to open up the budgeting process is to present a communal, regional or even national budget into in way that is accessible for the average citizen. In most cases budgets are published as documents with hundreds of pages and enormous tables with number containing a bunch of zeros – which might be a hurdle for many people to join into a discussion about this important topic.
The German website OffenerHaushalt.de (in German), built by Tactical Tools ("a network of enthusiast and experts"), tries to address this problem by presenting the federal budget of Germany in an interactive and intuitive fashion. The picture below shows the front page with each ministries budget presented in a different colour.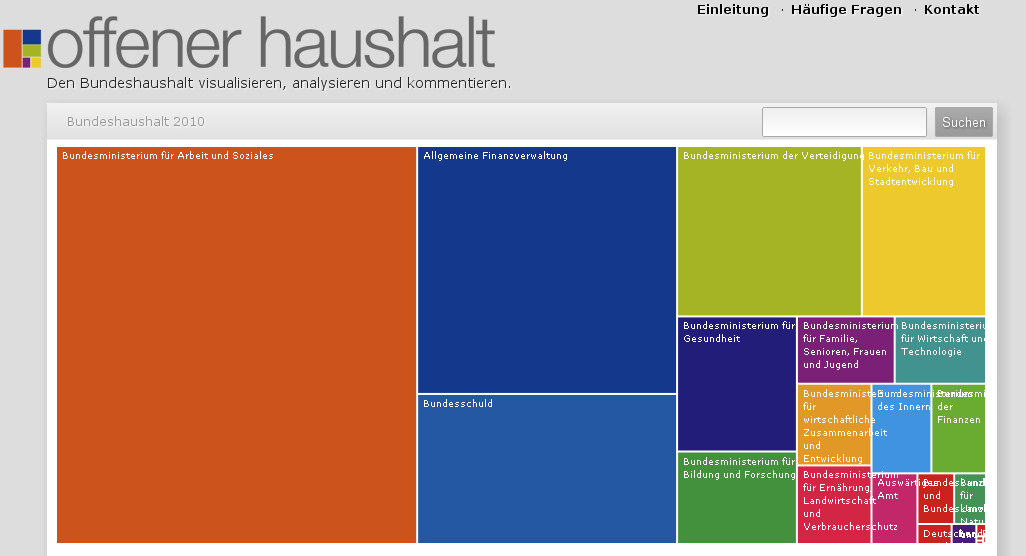 After clicking a budget (like in this case defense) the allocation of the budget to different areas and activities is shown in an easy to understand way. This way you can drill down into the budget to get a sense of its structure and how funds are used.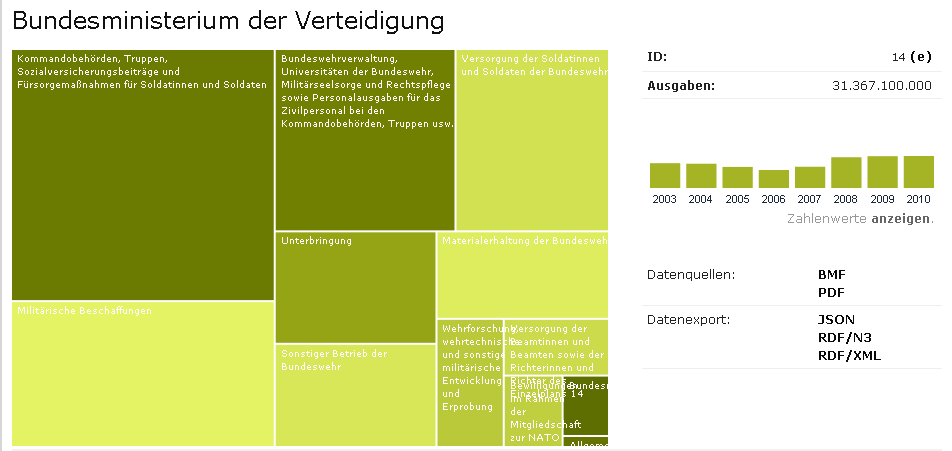 All data presented can also be exported in different standardized formats (JSON and XML among them) and all source data is also accessible. However there is also a sign for the need of more structured open data as the site is asking its visitors for hints to a machine readable version of the 2011 federal budget.
In summary this website is a great example of how to display complex numerical information in an accessible way. The ideas presented here could be integrated into eParticipatory budgeting processes to lower the barrier to entry for citizens or to help to introduce new audiences to these processes.