PEP-NET Summit
eParticipation: Goals – Developments – Achievements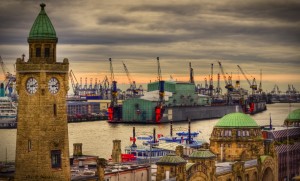 To further advance eParticipation in Europe, we are organising a unique event that will bring public servants, practitioners, politicians, representatives of grass-roots organisations and academics together to share their knowledge and to kick-start new ideas and initiatives.
To achieve this, we will make use of the connections and relationships built by the Pan European eParticipation Network (PEP-NET) – a network consisting of 56 organisations working on improving democracy in Europe – over the course of the last three years.
As well as speeches from leading thinkers and actors in the field of eParticipation, the "presentation corners" will allow delegates to view project presentations and chat to the presenters in an informal setting .
The day will be moderated by Richard Wilson, founder of Involve and izwe, and focus on three major topics:
- eParticipation in Europe: Aims and achievements
- The Future of eParticipation: Regional, national and international
- Successful eParticipation projects: Reports from the real-world
Keynotes will be delivered by:
- Jörn Riedel, Chief Information Officer, City of Hamburg
- Dr. Thanassis Chrissafis, European Commission
- Morten Meyerhoff Nielsen, National IT- and Telecom Agency, DTI, Denmark
- Anke Domscheit-Berg, Director Government Relations, Microsoft Deutschland GmbH
- Paul Johnston, head of the European public sector team within IBSG, Cisco's global strategic consulting arm
The full agenda for the event can be done downloaded here: PEP-NET Summit Agenda
The event will take place on 23rd September 2010 in Hamburg, Germany at "Dialog im Dunkeln", a converted warehouse building in Hamburg's historic Speicherstadt. The Speicherstadt has a unique atmosphere and hosts several museums dedicated to the city's role as a large port. Please note that the location is accessed through a side entrance, to your right as you face the main entrance. The location is not served by a lift and is on the third floor, so please let us know if you have mobility problems when registering (see the form below) and we will make arrangements to enable you to attend.
How to get there from the Central Station (Hauptbahnhof) via public transport
If you travel to the conference from the Central Station (called Hauptbahnhof, Hauptbahnhof Nord or Hauptbahnhof Süd), take the U1 (blue) line in the direction of Norderstedt/Ohlsdorf and get off at Meßberg. Then walk to Dialog im Dunkeln (see map).
Here is some additional information that you might find useful
The official Hashtag for the Event will be #PEPSUM
How to get to the venue using public transport (PDF)
Map of the area surrounding the venue, "Dialog im Dunkeln" (PDF)
Map of the local public transport system (PDF)
Map to the location:
The PEP-NET Summit is fully booked! If you would like your name added to our waiting list please register below. You will be notified as soon as a vacancy occurs. Thank you for your understanding.
Photo by fRandi-Shooters on Flickr.com