| | |
| --- | --- |
| | 9. April 2008 – 14:00 by Julia Glidden |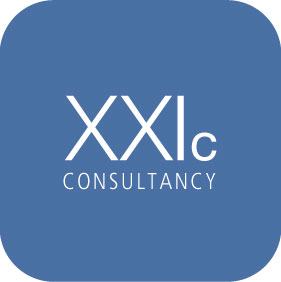 21c is a specialist 'e'-knowledge management boutique which provides end-to-end strategy and project management services to the public and private sector. Our clients benefit from the agility, innovation and genuine sense of partnership of a close knit team and the methodological rigor of a Big Five consulting firm.
21c helps clients to structure and deliver successful citizen-centric IT programmes. We work closely with our clients throughout every stage of the project cycle – from proposal development to implementation – to identify effective solutions, achieve key milestones and disseminate results. We provide the critical – and often missing – link between IT architects and the community.
21c are uniquely placed in the government market to bring together networks of specialist organisations and people to ensure best of breed solutions for our clients. Our consultants are Prince2 and Managing Successful Programmes qualified, and have hands-on international experience in helping clients to achieve the transformational potential offered by new technologies.
21c Consultancy combines a unique insiders' understanding of how government operates with a proven track record in the private sector.
For more information visit: www.21cconsultancy.com
INSERT_MAP